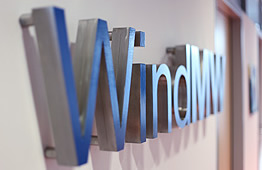 WindMW GmbH, located in Bremerhaven, Germany, has planned and constructed the two Offshore wind farms Meerwind Süd und Meerwind Ost and is also operating them.
These Offshore wind farms are feeding in a total power of up to 288 Megawatt into the public grid and are therefore contributing to the production of sustainable ecological energy.
80 Offshore wind energy generators of the 3,6 MW-class type are producing sufficient energy for approximately 360,000 households.
Construction on Meerwind Süd | Ost began in 2012 and was completed on schedule in April 2014 after only 18 months.
This will save 1 million tons of CO2 emissions annually in comparison to coal-fired power plants